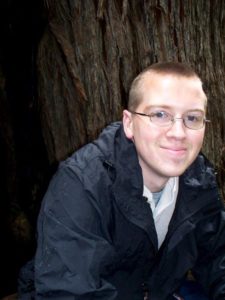 Fathers Information
Name
Andrew
Age
33
Education
Several semesters of college
Occupation
CNC Programming Engineer
Interests
Andrew enjoys hiking/ backpacking, metalworking, trucks, tractors, making things, spending time with family.
Religion
Christian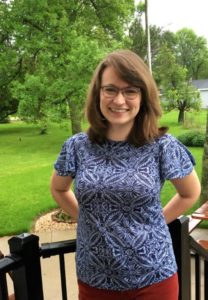 Mothers Information
Name
Rachel
Age
31
Education
Bachelor of Science, Interior Design
Occupation
Drafting Technician
Interests
Rachel enjoys hiking, rock-hunting, crafting, reading, painting, drawing, photography, design, spending time with family, and playing the piano, flute, and dulcimer.
Religion
Christian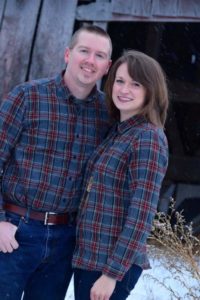 Family Information
Length of Marriage
7
Number of Children
0
Parenting Philosophy
Our goal is to show our children the unconditional love of God through teaching and example. We will do our best to raise kind, contributive people who love the Lord, love others, and see life as something more than themselves.
Seeking:
Male or female child from newborn to one year of age. We are also open to sibling groups.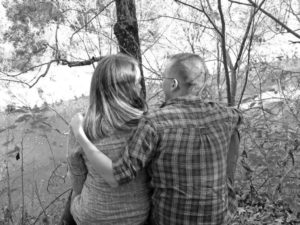 We met at church as children, both of us being southern transplants. We had crushes on one another through high school, but our interactions at that time really only consisted of awkward attempts to smile and wave to each other at church. We laugh heartily about that now. After Rachel graduated from college, Andrew invited her to a baseball game and the rest is history. Our dates consisted of bonfires, exploring the outdoors, working on projects together, and eating lots of mac n cheese. The shyness quickly dissipated and we became fast friends and old soulmates.
About Andrew, by Rachel
Most girls have qualities they are looking for in a husband, and my top three were honesty, integrity, and a steadfast love for the Lord. Followed closely by that was someone who would love me for who I was, who could be my friend, and who could make me laugh. Andrew is all of these things and more... what a treasure God has given me. I love the way his eyes twinkle when he's being ornery, and I love his teacher's heart when he's helping others. I love the way he loves me unconditionally and is strong when I can't be. He's a wonderful husband, who I love with all my heart.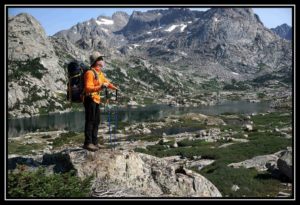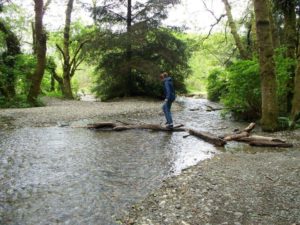 About Rachel, by Andrew
You know those people in your life that you're just drawn to and initially you're not sure why? Some might say it's a natural attraction or magnetism, like we are pre-wired or destined to meet. Well, that's how I feel about Rachel. I know God brought us together and only God can separate us. Selflessness is an attribute that accompanies her attitude towards all. Also a gentle spirit, accompanied with an innate ability to empathize with those she encounters, making the rest of us better people. She is able to lift everyone else around her.
Bean is our four-year-old miniature Rex rabbit. We got her as a baby from Rachel's mom, whose rabbit had just had a litter. She's a sweet, spunky and sassy little bunny who makes us laugh with her antics and loves treats like bananas, apples, and dandelions. We like to sit on the patio swing with her in the evenings and enjoy the outside air while she hops around between the two of us. We really enjoy having her around.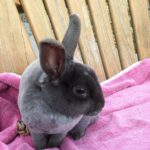 As much as we like to go on adventures, home is where our heart really lies. We both believe strongly that home is a place for peace and nurturing, teaching, and learning. Our house is located in a great small town just outside of a larger city. We have access to one of the best schools in our area, as well as plenty of parks and other fun amenities. We are also close to the bike trail that runs through town and often spend time there walking, biking, or if the time is right, berry picking!