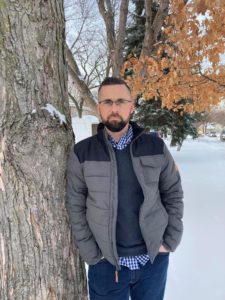 Fathers Information
Name
John
Age
40
Education
Master's Degree
Occupation
Pastor
Interests
John is interested in reading, hiking and playing the guitar
Religion
Baptist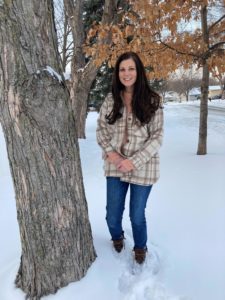 Mothers Information
Name
Tanya
Age
40
Education
Associate Degree
Occupation
Stay-at-Home Mom
Interests
Tanya is interested in reading, hiking, camping, spending time with friends and family.
Religion
Baptist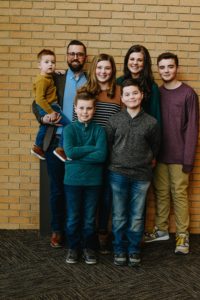 Family Information
Length of Marriage
17 Years
Number of Children
5
Parenting Philosophy
Christian Home/Biblical/Principles (e.g. Joy, Honor, Respect)
Seeking:
Infant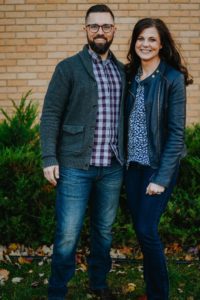 How We Meet
How We Met We have been friends ever since eighth grade, and our families have been friends and acquaintances ever since that time as well. John was voted class clown during his senior year, so that basically sums up what he was like as a teenager. He played in a garage band and got along with all his classmates. He was placed in advanced English classes, something that helped fuel his love of writing. Tanya was an avid volleyball player and, like her soon-to-be husband, got along with all her classmates. We started dating our senior year after we were placed in the same study hall class. We went to college together and we loved to eat lunch together at Burger King on campus (whenever we had the money). It has been over twenty years since we became a couple, and we still laugh together like two teenagers. Most importantly, we became Christians at the same time during our senior year of college, and God has proven himself faithful throughout our lives. &nbsp
John
John serves as a full-time pastor and holds a Master of Theological Studies in systematic theology and a Master of Theological Studies in practical theology. He also holds a Bachelor of Science in communication studies. He enjoys reading and writing books, hiking, lifting weights, and drinking coffee.
One of the highlights of John's life is being a published author who creates books for children ages 8-12 for a Christian publisher. His first book was released in 2019 and his latest was released in the summer of 2021. When Isabella was 11, he asked her to edit his original manuscript to make sure it was understandable for kids her age. He plans to release 11 more children's books in the coming years.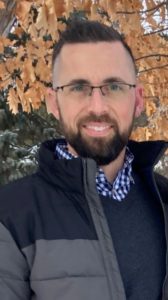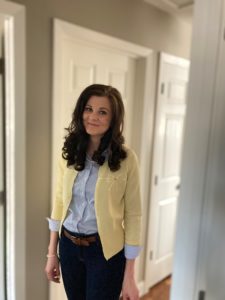 Tanya
Tanya is a full-time stay-at-home mom and homeschool teacher to our five children. She holds an Associate Degree in invasive cardiovascular studies, and she enjoys reading, time with her family, hiking, and coffee.
Although she enjoyed her time in school, Tanya has always wanted to be a mother who stays home to educate her children. Despite the demands of running a home, she relishes the blessing of being able to pour her life into her family. Granted, teaching math is a challenge, but history is her favorite subject to study with her kiddos.
Isabella
Isabella is almost 16 years old and in junior high. She is a bubbly, loving young lady who loves to spend time with her family, go on road trips, read books, and study sign language.
As one of her required classes for school, Isabella signed up for an American Sign Language class. She was nervous at first, but she has come to greatly enjoy it. Her hope is to use her skills in sign language to serve others in need, perhaps even traveling across the world to serve on the mission field. When she is not learning sign language, she is usually buried in a good book. As a flowering writer, she also fills notebooks with ideas for fiction and non-fiction books that she hopes to write one day.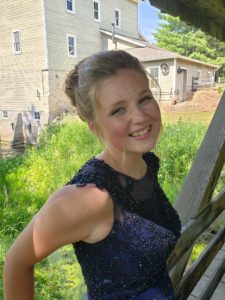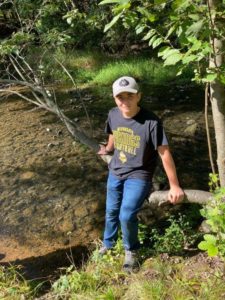 Gabriel
Currently 12 years old and in junior high. He is a smart, observant young man who loves playing guitar and other instruments, reading books, playing with his brothers and friends, and dreaming up new inventions.
Along with his best bud (and older sister), Gabe signed up for a competitive Bible memorization team with other kids his age. For the current season, he and his teammates must memorize whole chapters of the Bible and recite them from memory in front of a panel of judges. He was really nervous, but he has come to love the quizzes and his teammates. He even gets to travel to other states for competitions at regional and national matches.
Benjamin
Benjamin is a 10 years old and in elementary school. He is a funny, outgoing boy who loves watching movies, playing outside, and using his imagination.
If imagination was money, Ben would be a millionaire. He is always dreaming up new games to play with his siblings. He also loves everything about cowboys, rodeos, and horses. For his birthday, all he wanted was a new cowboy hat. Not only did he get his coveted hat, but he also scored a real horse saddle and a lasso rope. He says that he plans to become a professional bull rider, something his mother desperately prays will not come to pass!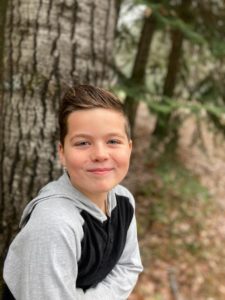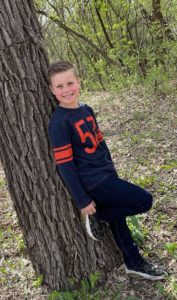 Asher
Asher is 8 1/2 years old and in elementary school. He is a loving, cuddly boy who loves athletics, pizza, and cartoons.
He might be the little brother to Gabe and Ben, but he is still the quickest. Asher is fast as lightning when he runs, and he delights in beating his siblings in races through the yard. When he is not running, he is swinging in the large swing in our backyard. Sometimes he retreats to the swing when chores need to be done, so we usually look there first when he can't be found.
Ezra
Ezra is 2 1/2 years old. He is a zany toddler who loves making everyone laugh, eating ice cream, and learning how to use the potty like a big boy (we are almost there).
Everything that comes to mind when you hear the word toddler is true of this guy. From potty training to hysterical laughing to writing on the walls with a pen he found, Ezra is 100% toddler. He loves being with his siblings, especially when it is time to eat popcorn and watch a movie together. If you want to become his best friend, all you need to do is buy him an ice cream cone. He is full of smiles, gives lots of hugs, and snuggles on the couch like a pro.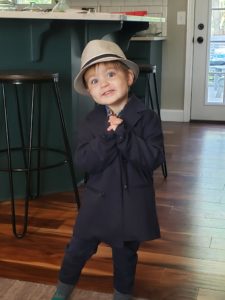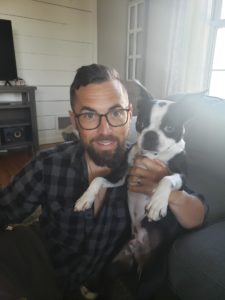 Charlie (family dog)
He is a four-year-old Boston Terrier with black and white fur. Like most dogs in his breed, he is a loving, obedient, and good-natured pup who loves to run, play, sniff, and sleep. We got him on a family vacation down south, and he has been a part of the family ever since. John took him through obedience classes two years ago, and he has been a joy ever since. He knows how to sit, stay, go to his kennel on command, and give kisses. He loves to run and play in the yard with the kids, and he also likes to chew up their baseballs when they forget to put them away. His archenemies are the squirrels that inhabit the oak trees in our front yard. He has never caught one, and he probably never will.
OUR HOME
We have been blessed with a four-bedroom home in a quiet, mature suburban neighborhood. We are within walking distance of a large city park, and we have a large yard to play in too. Our neighbors are wonderful, loving people and there are a number of other kids on our street. The families on our street get together on July 4th, Halloween, and other holidays. We support one another, look after one another, and help one another with projects at each other's homes. We live a mere five minutes from major retailers, grocery stores, etc., and we also live close to walking and hiking trails. It's the best of both worlds. We recently finished a full remodel of our upstairs, and John enjoyed doing most of the work alongside Tanya's dad. From new flooring to tile work, their blood, sweat, and tears really paid off.