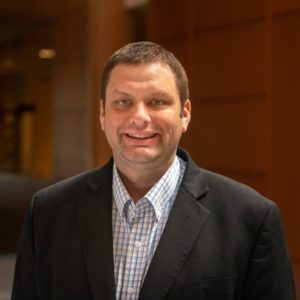 Fathers Information
Name
Jason
Age
41
Education
Bachelor's Degree
Occupation
Software Developer
Interests
Jason enjoys theology, scripture, programing, math, jigsaw puzzles, bicycling, and skiing.
Religion
Roman Catholic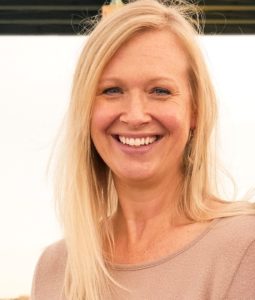 Mothers Information
Name
Katie
Age
45
Education
Master's Degree
Occupation
Housewife and Community Volunteer
Interests
Katie enjoys teaching (K-5), praying, reading, swing dancing, playing with kids, cleaning and cooking - making our house a home.
Religion
Roman Catholic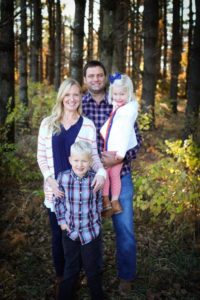 Family Information
Length of Marriage
4 Years
Number of Children
0
Parenting Philosophy
loving discipline with kindness, bringing children up to know and love Our Lord
Seeking:
Healthy infant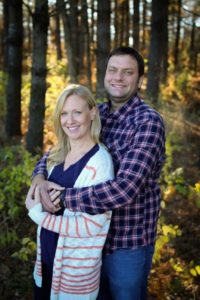 How We Met:
We met through mutual friends.  We had actually gone to the same college and had gone to a friend's wedding but had not met at either of those places.  In fact, we didn't meet until our early 30's.  Now we have been married for 8 years.  We came from similar backgrounds, and we enjoy a lot of similar activities: movies, boating, concerts, and restaurants!
I love being a dad. I love watching my kids grow and develop new skills. I love spending time with them. I cannot wait each night to get home to spend time with them. I have had a lot of fun playing sports and silly games with Isaac and Jorie. Last summer we built a wooden soap box car. They loved drawing out the design and then hammering the nails. Recently we started with math, reading, and Bible flashcards. This has become a fun activity we do at night after dinner. I try my best to get them involved with daily chores and running errands. It always results in fun and often even laughs. I am encouraged every day by their love of their family and the Lord. They don't ask anything in return. They just love. They love their grandparents. This is important to me, and since my parents live 3 and 1/2 hours away, I have made it a goal that they would spend time with their grandparents at least once a month. I want my kids to feel a strong family connection. I want them to know they are loved and that they have immense self-worth.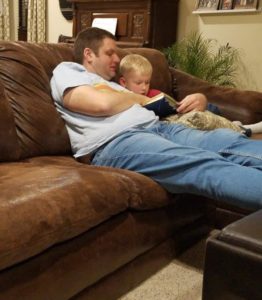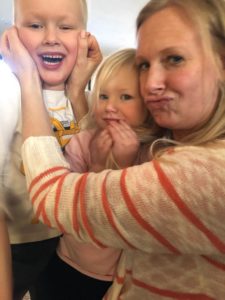 I love being a mom.  I was a teacher for over 10 years and had worked at several camps during the summers.  I've always loved being around children, but I had no idea what a joy it is to raise kids.  Of course, there are challenges in parenting, but I try to play with my kids every day.  We either play cards, basketball, do a craft, make a recipe, go for a bike ride, or play with their toys together.  I love to make memories with them and pour love into them.  When the kids are three years old, I do a home preschool program with them for one year.  It's a wonderful year of learning and spending special time together. My prayer is that the love and fun that we share together will point them to a much greater love and goodness – the love and eternal life that comes from God through Jesus.
About Isaac:
Our son, Isaac (6), is sweet to the core.  He loves being with people.  He has been obsessed with Hot Wheels cars for years.  "Beep Beep" were his first words.  He loves numbers and is a good reader.  He asks thoughtful questions and loves to make up jokes.  He spends hours shooting baskets on our outdoor basketball hoop.  He cherishes time spent with family.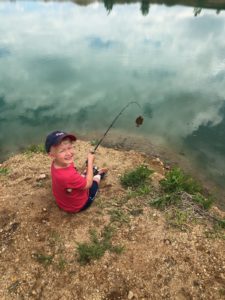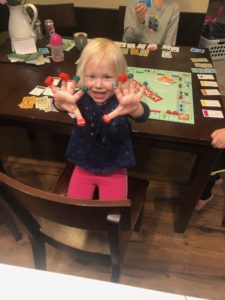 About Jorie:
Our daughter, Jorie (4), is full of life.  We've always said that she "lives out loud".  She goes full speed every day doing cartwheels, riding her scooter, playing with dolls, dancing to music, and being silly!  She has a strong personality and whatever she determines to do, she will do it.  She also has a tender heart and loves cuddles.
Our neighborhood is near a lake.  Each of the houses in our development sits on an acre or more of land.  Families usually stay for many years once they move into our neighborhood because it is peaceful, and yet it is ten minutes away from a quickly developing suburb with grocery stores, gas stations, restuarnts, and access to major highways.  There is also a small town nearby with an old town square where there is an ice cream store, a pizza parlor, a café, and a playground.  We get the best of both worlds in our neighborhood: country and city life.