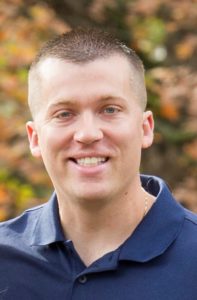 Fathers Information
Name
Adam
Age
37
Education
Master's of Divinity Degree
Occupation
Pastor and Self-Employed Consultant
Interests
Adam enjoys movies, games and people
Religion
Chrisitian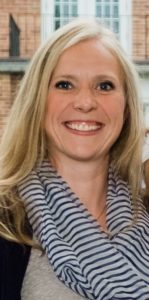 Mothers Information
Name
Patty
Age
36
Education
Bachelor's in Christian Ministries with Intercultural Studies
Occupation
Home Maker and Self-Employed Home Bakery
Interests
Patty enjoys people, entertaining/hospitality, exercise, outdoors and movies.
Religion
Christian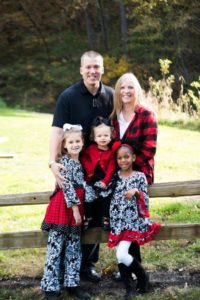 Family Information
Length of Marriage
13 years
Number of Children
2
Parenting Philosophy
Love and Logic parenting, sets structure limits but explains discipline in order to encourage independence.
Seeking:
Infant boy or girl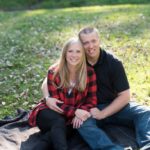 We grew up going to the same church and began dating in college. We were married in 2004. We are so blessed to have each other as best friends and partners in life! Job opportunities have moved us around the Midwest. We have added three children to our family through adoption since 2011. We enjoy many things together—traveling, attending/watching sporting events, leading and hosting our small group Bible study, walking, having family fun times with our girls and just being together as a family!
Nick (written by Kristen):
Nick is a strong man of God and my best friend. He excels at many things but I truly enjoy watching him in his role as a dad! Nick is an amazing father! He loves the girls (and I) with such an amazing selfless love--he would do anything for us! Nick works hard every day to provide for our family and comes home ready to play with the girls! He enjoys reading, biking, playing at parks, hiking, fishing and shooting baskets with them. He will even play Barbies or have a tea party with them. There is no greater sound than to listen to them all giggle together! He is a strong man of God and leads our small group Bible study, serves on the governance board at church, enjoys playing many sports (and now coaching the girls) and being outdoors! Nick is the leader of our home and we respect and love him! He is a wonderful husband and awesome father who loves us completely---I am confident Nick has much more love to share with another child!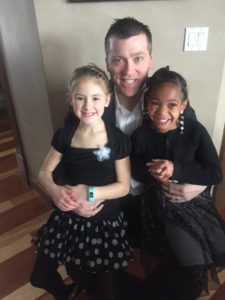 Kristen (written by Nick):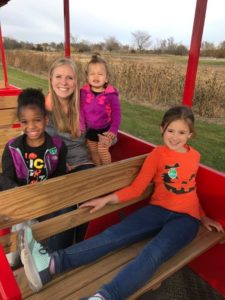 Kristen is simply stated an amazing wife, mother and woman of God! Kristen was a Physician Assistant but transitioned to being a stay at home mom as soon as we adopted Emma. Kristen loved being a PA and was great at it-but she is an even better mom! It is such a joy for me to know that she is playing with and teaching our kids each day that I am work. Kristen reads to the girls, plays dress-up with them, plays games, plays with their toys, bakes with them, makes crafts and generally speaking is a fabulous mother. Kristen is very active in our church and is an officer on the PTA board at the girls' school. Kristen loves our girls without end and is so excited to add a fourth child to our family. Kristen has so much more love to share and is always placing our children's needs ahead of her own.
Emma
Emma is 8 years old! She loves school, reading and her friends. She is kind, soft hearted and very loving! She enjoys basketball, softball and acrobatics.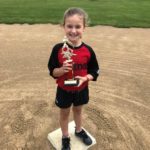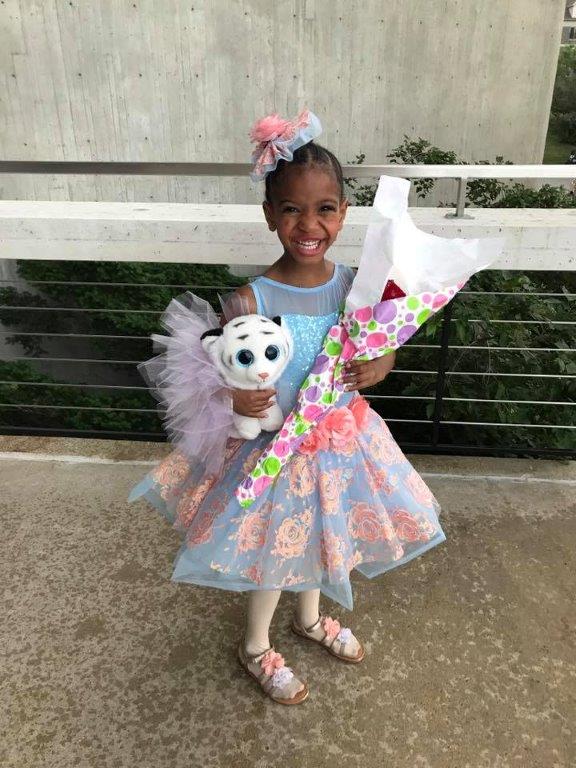 Nyla
Nyla is 6 years old!! She loves school, music and her friends. She is kind, energetic and always on the go! She enjoys dance and soccer.
Maya
Maya is almost 2. She loves keeping us on our toes, reading books and dancing! She's busy, persistent and a ray of sunshine!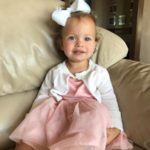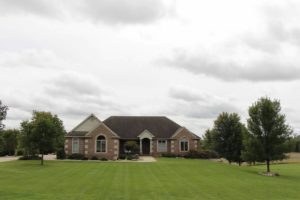 Home is where our family feels safe and free to be themselves! We live just outside of a suburb of the largest city in our state. The girls love playing on their swing set and seeing the horses and other animals in our neighborhood! We have a large toy room and an indoor gym for them to play in during the cold winters! We have other children in the neighborhood and enjoy our neighbors!