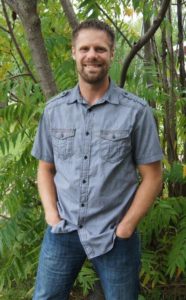 Fathers Information
Name
Tim
Age
36
Education
Pursuing Doctorate of Business
Occupation
Professor
Interests
Tim enjoys being outside, spending time with family, sports
Religion
Christian Reformed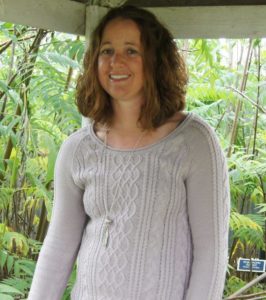 Mothers Information
Name
Melissa
Age
34
Education
Associate of Arts in Administrative Assistant
Occupation
Administrative Assistant
Interests
Melissa enjoys running, spending time with family, puzzles, fishing, gardening and cooking.
Religion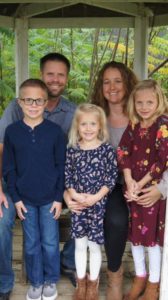 Family Information
Length of Marriage
14 years
Number of Children
3
Parenting Philosophy
We desire to parent our children's heart. By guiding their hearts, we believe we
can help them to show love and grace to those around them.
Seeking:
Infant male or female, or sibling group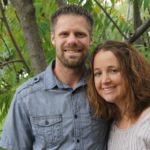 We began dating in high school and have been best friends ever since. We have been married for 14 years and are so grateful for each other. We are very much a team. We work together when it comes to raising the kids and running the home. We love to talk together, go on walks, work on puzzles, and make memories with our family! We desire to have a home that is filled with laughter where our children feel safe and loved!
Tim is one of the most selfless and caring people I know. He works extremely hard, but no matter how busy he is he makes his family and kids his main priority. He is a very involved dad and plays with the kids, snuggles with them at night, tells them stories before bed, and is so creative making scavenger hunts for the kids to go on. I'm beyond grateful for Tim's godly leadership in our home. He loves the Lord, and He leads our home quietly and respectably, and we all love him very much!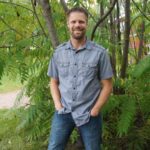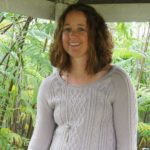 Melissa is one of the most thoughtful and caring people in my life. No matter what she is doing, she will place others before herself. I love to see her care for those who are in need. Melissa is an incredible mom! She is always thinking of new ways to make memories as a family by visiting museums, baking, or going to the park. Melissa is a prayer warrior for our family, leading a local prayer group and lifting our family up in prayer. Her example of faith is a blessing to me, our kids, and others around us. I am blessed to call her my wife and the mother of our children!
Kaden
Kaden is our oldest child. He is kind, compassionate and the best big brother we could ask for. He loves all sports, but specifically baseball and soccer. He also loves fishing, math, piano, reading, playing board games, and playing with his friends.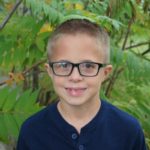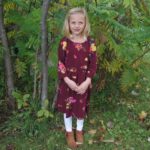 Brylee
Brylee is our middle child, and she is full of so much laughter and Joy! She loves to meet new friends and includes them in whatever she is doing! She is our laid-back peacemaker, and we are so grateful for her! She has the best imagination, and she loves to sing, dance, play her guitar, do arts and crafts, and
play with her friends. She also loves horses and reading! Most recently she began soccer and softball. We have enjoyed seeing what she is passionate about.
Malia
Malia is our independent and determined 4-year-old! Nothing slows her down, and she loves to keep up with her brother and sister. She is thoughtful, a good friend, and hilarious. She has us laughing all the time. She loves to color, play with friends, play outside, play games and loves to be a little helper around the house. She can be kind of shy, but such a joy once you get to know her!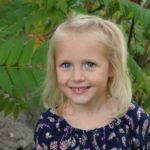 We love our home and Neighborhood. We have lived here for 13 years and have such wonderful neighbors and friends for our kids to play with. We live on a quiet street, and our neighbors are truly like family.