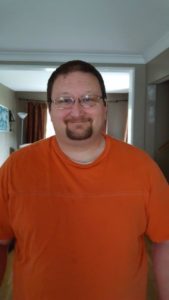 Fathers Information
Name
Jason
Age
41
Education
Bachelor's Degree
Occupation
Software Developer
Interests
Jason enjoys theology, scripture, programing, math, jigsaw puzzles, bicycling, and skiing.
Religion
Roman Catholic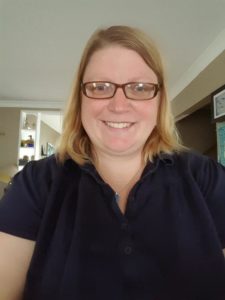 Mothers Information
Name
Katie
Age
45
Education
Master's Degree
Occupation
Housewife and Community Volunteer
Interests
Katie enjoys teaching (K-5), praying, reading, swing dancing, playing with kids, cleaning and cooking - making our house a home.
Religion
Roman Catholic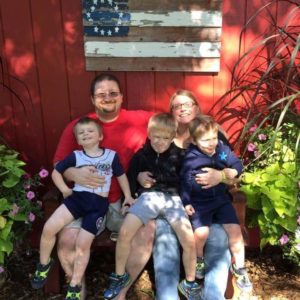 Family Information
Length of Marriage
4 Years
Number of Children
0
Parenting Philosophy
loving discipline with kindness, bringing children up to know and love Our Lord
Seeking:
Healthy infant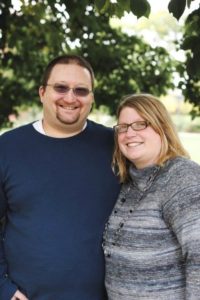 We met at our church's young adult group in 2006. Julie had been part of the leadership and decided to take leaders out to coffee. Chris was one of the leaders. We had coffee, heard each other's hearts, and quickly fell in love. Just a month later, we began dating. 9 months later we were married!
We've been married 13 years and have grown so much in the past 8 that we've been parenting. We started our marriage out doing ministry together and being together 24/7. This, for us, was perfect! With kids came Chris getting a job as a paramedic and thus our marriage had an opportunity to really grow in maturity, intentionality, and depth. We dug in and made sure we dated and invested in to each other and in to "us" regularly. It was a great season of learning to love when it's not convenient and with a child in the mix!
With the twins came a new set of challenges that, honestly, were really rough, but we rallied together to get through the sleepless nights, hours of feeding 2 kiddos, and trying to potty train a toddler.
We are excited for this next season and all the new challenges it will bring! Our marriage has been marked with the desire for unity and a deep longing to do God's will. We feel that adoption will only bring our family closer together and our heart's closer to God's!
Chris gives his all as a dad. He intentionally invests into the boys by spending quality time with them, doing devotions, taking them out on dates, wrestling, doing puzzles, reading books, playing video games, and even teaching the littles preschool in the mornings!-Julie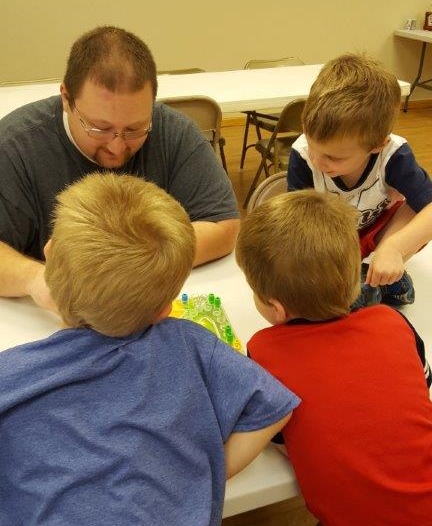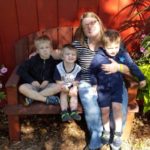 Julie is a very special woman who has a heart of a mother. She is highly gifted woman who can accomplish anything she sets her mind to. When she was a teenager she was assistant managing an entire grocery store. She has a gift set that could make a lot of money in corporate America but instead of climbing the corporate ladder she has chosen a life of service to others. She pours all she has into her family and into the college students that she ministers to. It has been a privilege of mine to watch her grow and develop as a mother. She pours love into each child and brings appropriate discipline when needed. She takes what she has learned from her elementary education degree and from her ministry credentials and applies it to developing healthy, responsible and happy children. Our home is filled with energy and happiness and we are excited for the opportunity to have it grow. -Chris
Isaiah is the biggest brother and is 8. He has the most compassionate heart and loves hospitality. He is currently obsessed with Legos and all things Star Wars.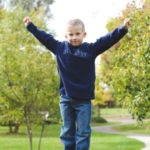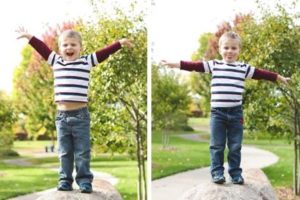 Caleb and Levi are the little brothers and are 6. They are both quite goofy and love to climb and explore. Both are currently in to everything big brother is as well as puzzles, and dressing up in Avengers, Star Wars, or Batman & Robin costumes.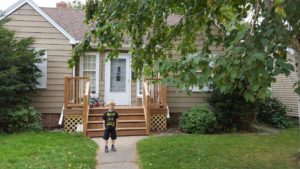 We love our neighborhood! It is so unique! We actually know and are in community with all of our neighbors.