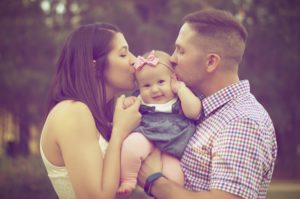 Thank you for considering New Horizons in adding to your family through adoption. Adopting a child is one of the greatest and most challenging journeys. We are here to answer any questions you may have and help you through the whole journey. The goal of New Horizons is to unite children in need of loving, Christian homes with families who are able to satisfy that need. We strive to consider the needs of the adoptive child, the adoptive parents, and the birth parents. Ongoing Christian counseling and support are provided to birth parents, adoptive families and family members.
We offer
● Pre- and post-placement counseling support, and services for birth parents
● Referral counseling and Christian alternatives if we are not able to provide needed services, pre- and post placement counseling, education, support, and services for adoptive parent
● State-licensed home studies
● Assistance, counseling, and support during the adoption process and after finalization
● Referrals for medical and legal services
● Partner Family Program matches a family that is in the adoption process with a family that has completed their adoption.
Domestic Adoption:
New Horizons provides counseling and assistance to birth parents considering the placement of children for adoption. We help the parent(s) analyze their available options including parenting or placement and offer referrals to the proper agencies for the needed assistance. If the parent(s) decide that placement is the preferred option, the New Horizons U.S. program allows the birth parent(s) to select the family the child would be placed with.
Click here to learn more about our Domestic Program
International Adoption:
New Horizons works with programs in several countries and complies with all U.S. Adoption Laws. Children of all ages, including children with special needs, are available for placement. New Horizons handles all international communications and arrangements. Assistance is provided with naturalization procedures.