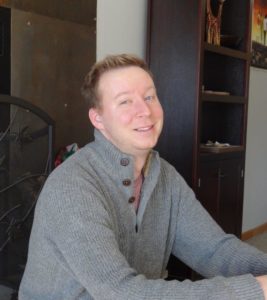 Fathers Information
Name
Brian
Age
32
Education
Master's in Education, Currently in Doctoral School
Occupation
Head of School/Principal
Interests
Brian enjoys school leadership, nature, music , sports, and being with family.
Religion
Christian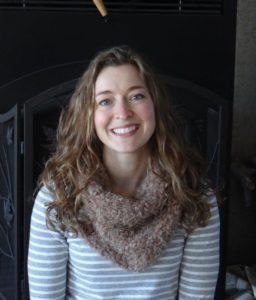 Mothers Information
Name
Rachel
Age
33
Education
Bachelor's
Occupation
Stay-at-Home Mom
Interests
Rachel enjoys reading with kids, cooking, the family cottage, and growing family traditions.
Religion
Christian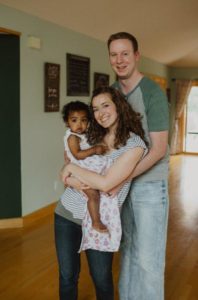 Family Information
Length of Marriage
11 ½ years
Number of Children
3
Parenting Philosophy
Children are all uniquely made in God's image. As parents , we are Reflective, Relational, Positive, and intentional. We make our home a "safe place" for each kid to develop their unique personality and gifts.
Seeking:
All Types. We love kids!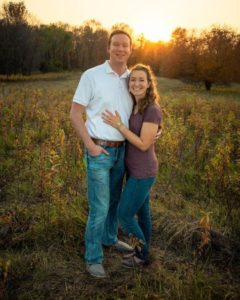 We have been married five years. We met in college through Rachel's roommate. Jake had been on a mission trip with Rachel's roommate and brother. After hanging out at a few game nights, Jake wanted to date Rachel but Rachel was not interested. After we graduated from college later that year, we went our separate ways exploring the world and focusing on our careers. Two years later, we coincidentally moved to the same town and were reunited while playing volleyball with some friends. From there the rest is history. We had an unusual start to our relationship but we quickly realized that God had planned for us to be together. We are continuously challenging each other and we learn so much from our relationship with each other every day.
Jake grew up doing many things outside with his parents and still loves to be outside. Jake is such a loving and kind person. He works so hard to love and care for those around him. He enjoys doing projects around the home, watching football, going for walks and hikes and doing wood working in his spare time. He enjoys being competitive and loves board games and playing sports. He is an engineer and balances his career and family well.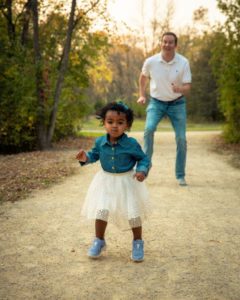 Rachel grew up on farm and it taught her about hard work and fostered her love of animals. Her parents used to take the family on a 2 week vacation every fall and that produced in her a strong desire to travel and experience new things. She enjoys making things for others whether it is food, crocheting, or quilting. She loves having people over for supper and playing and singing music. She works as a pharmacist part time and really enjoys being able to help people be healthier and understand their medications. Working part time has given her more time to spend with Hosanna and she loves the balance that she is able to have between work and home. She truly cares for people and wants to see them succeed. If you spend any time with her, her love of children quickly becomes obvious.
Hosanna is an almost 3 years old. She has so much energy and loves to learn. She loves to play in the cupboards, help mommy bake, play outside, and swing in our backyard. This little girl brings so much laughter and joy to our home. We knew a child would change our lives but it has been amazing to see that tangible change.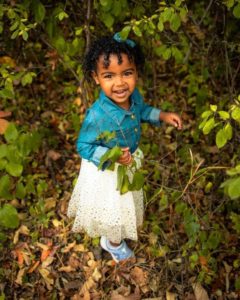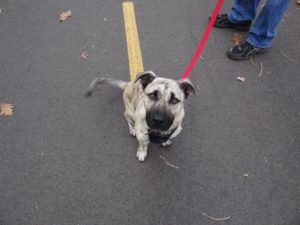 We have a medium sized dog named Sydney that loves children and being petted. He spends most of his time watching geese and ducks in the backyard. We go on lots of walks and hikes with him. He also loves when we taking him camping and swimming with us in the summer.
We will love our children with all that we are and seek the best for them each day. We will read to them, sing to them, teach them about Jesus and show them how to love others and be generous. We want to provide an environment for them where they feel comfortable to learn and grow.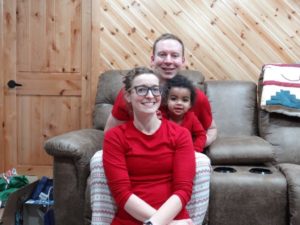 We live in a home in the suburbs. We enjoy the diversity in our community and the wildlife in our backyard on a daily basis. We love to eat and cook meals together, do puzzles and play games. We spend many evenings in the backyard with Hosanna. We love to go on adventures and travel. In the summer we often camp at state parks and find that we love the quiet of the outdoors. We have people over to our house often, whether it is to play games, carve pumpkins, or enjoy good food. We have many friends and family come to visit us.