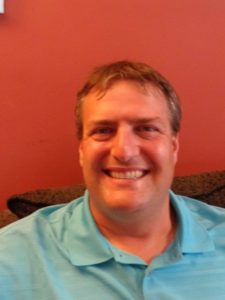 Fathers Information
Name
Age
Education
Occupation
Interests
Religion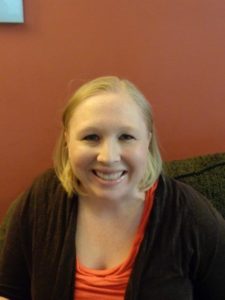 Mothers Information
Name
Age
Education
Occupation
Interests
Religion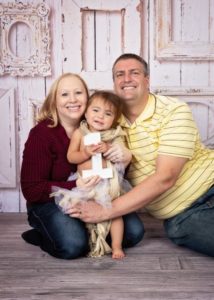 Family Information
Length of Marriage
Number of Children
Parenting Philosophy
Seeking: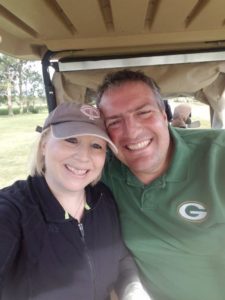 How we met:
We were fortunate enough to meet on a blind date set up by friends about 18 years ago. They set up a date and J.P. picked me up at the church day care, where I worked. I got into his car and he gave me a rose. We went to dinner and a movie. We had such a good time that we continued to watch movies together afterwards at his house. We were together 2 years before he took me on a trip to England with his family, where he proposed! We were married in 2006 and have been blessed to be on this journey together.
My childhood was spent growing up in a large Catholic family. I grew up with 3 brothers, 2 sisters and parents that have been married for 50 years. My mother passes away 2 years ago now, and out daughter is named after her. I remain close to my dad and all of my siblings and even though we all live in different places; we all keep in close contact. Along with my siblings, Samantha and I enjoy hanging out with our 8 nieces and nephews. My education includes a Public Administration and Political Science degree and I currently work full time as a government appraiser. Some actives I enjoy are running, walking the dogs with Samantha and our daughter Mollie, traveling, grilling out in my back yard, watching movies together, reading history books, playing and attending sports events, and making people laugh.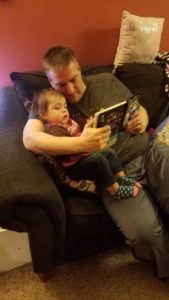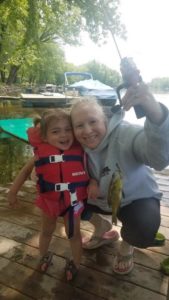 I grew up with strong family values and a deep connection to my family and small town. I grew up with 2 loving parents who have been married for 39 years. I also have 2 wonderful sisters, who I am very close with to this day. They are both married. Both sisters live very close by, as well as my parents. JP and I are also fortunate to have a nephew/godson, who is adopted, as well as a niece around that same age as our daughter, Mollie. I have amazing aunts, uncles, cousins, and grandparents who are all very supportive and caring as well. I attended college, earned a degree in, and acquired a license in teaching in the areas of elementary education and special education. I love working with children and have enjoyed jobs in childcare and currently as a teacher in a small elementary school. I really enjoy being active. I participate in softball every summer. I enjoy riding my bike and taking Mollie for bike rides, taking family walks, working out at the gym, dancing, walking our dogs, taking family day trips, and attending sporting and fun events with J.P. and Mollie. I love to take pictures, play games, travel, watch movies, and just spend time with my family and my extended family. I also enjoy spending time on the river at our campsite and taking boat rides with our family as well.
We are so blessed with our daughter Mollie through the gift of adoption. She came into our lives after 2 previously failed adoptions. When she was brought into our lives, it was the happiest moment we had ever had. Mollie is a happy, energetic, and sweet almost 2 year old. She loves dancing and singing. She loves her cousins and gets so excited when she gets to see them and play with them. She loves reading books, which we have done since she was a tiny baby. She also loves the outdoors and animals and waves to them all and says "Hi" to them! We are so excited at the chance to give Mollie a sibling. She loves playing with others and is a kind little girl, whom we love with all our hearts.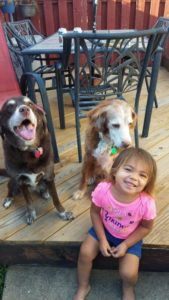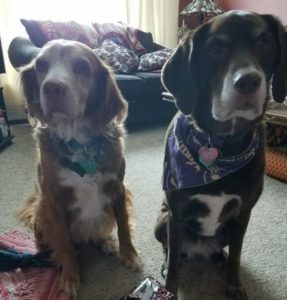 We have had 2 dogs in our lives for about 11 years. Lacey is 11, and Sadie was about 13 or 14 and was a rescue dog. Unfortunately, we just recently had to say goodbye to our Sadie, as she became ill. However, our daughter Mollie has been around Lacey and Sadie since she was born. They are/were both kind, loving, friendly, and energetic dogs. Lacey loves to go for walks and play tug of war and fetch with Mollie, as Mollie is learning how to throw. They are wonderful and special part of our family.
We live in a small town with lots of family close by. Our town offers a safe environment but also many activities to participate in for all ages. We live near parks, lakes, and beautiful scenery. Our home offers a quiet neighborhood, just minutes from several family members. We live close to neighborhood schools. It is also nice that we know all of the neighbors around us. Our house is comfortable, with a room ready for a child/children. Our house also has a fenced in backyard and areas to play outside.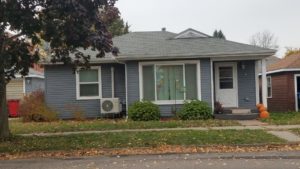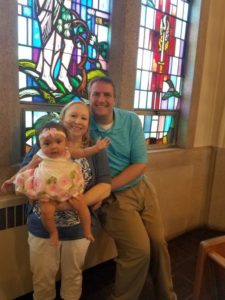 We have been together through many good times and even some not so good times. Through it all we have relied on our faith and our relationship with God. J.P is Catholic, as well as his family. I was raised Lutheran, as my mom is Lutheran, however, my dad is Catholic. J.P and I support each other and our denominations, as we both celebrate Christian values. Mollie experiences both of our faiths and is exposed to both on a regular basis. We are helping Mollie to know the Christian faith and she is being brought up learning about God and our faiths through participation in the church and at home.
Samantha, J.P., and Mollie as a family
We live in our home with our dog, Lacey and our almost 2-year-old daughter, Mollie, who is adopted. We have been together for 18 years, and have made, and now share with Mollie, many of our own wonderful traditions, such as carving pumpkins, decorating our Christmas tree, baking cookies, trips to the apple orchard, watching football together, celebrating our anniversary and birthdays each year, and watching fireworks to name a few. We have loved being able to travel together to places like England, Hawaii, New York, and Ireland, as well as family trips up north. We are excited to take Mollie with us as we travel as well as any other child we are fortunate to have. We are so excited with the possibility of growing our family and celebrating these traditions and travels with not only Mollie, but our other children. We would be so blessed to welcome another child into our home and our family and to share these things with them.