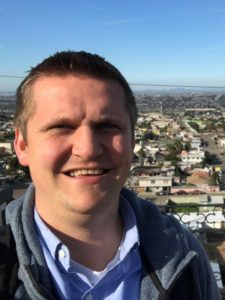 Fathers Information
Name
Brady
Age
35
Education
Bachelors in Computer Science/Mathematics
Occupation
School District Technology Director
Interests
Brady enjoys technology, woodworking, and family time.
Religion
Christian/Evangelical Free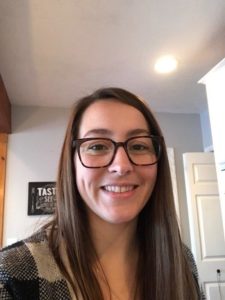 Mothers Information
Name
Delainye
Age
32
Education
Bachelors in Elementary Education
Occupation
Stay-At-Home Mom
Interests
Delainye enojys reading, gardening, games, hiking, and family time.
Religion
Christian/Evangelical Free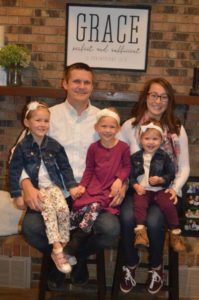 Family Information
Length of Marriage
11 years
Number of Children
3
Parenting Philosophy
We strive to parent with both discipline and grace, loving our children unconditionally as a reflection of the love, grace, and discipline we have received from Christ Jesus.
Seeking:
Infant male or female, twins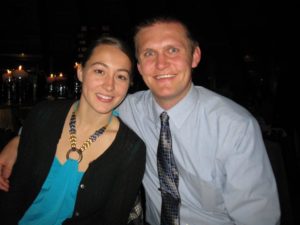 How We Meet
We began dating in college and married in 2009. After two years of marriage, we moved to Bogotá, Colombia where we taught at a bilingual Christian school. After serving there for two years, we returned to the United States where we had our first child, a daughter. Since then, we have added two more biological children (both girls!) to our family and hope to add another child through adoption. We enjoy doing many things together as a couple including hiking, playing games, going to sporting events, and inviting people into our home. We enjoy being able to bring our children alongside of us in many of these things, and look forward to finding new hobbies for our growing family to do together! &nbsp
Brady
I am thankful for the many roles that God asks me to fill each day. I love being a husband to Delainye and a father to our children. I am excited to add another child into our home through adoption. I love that we get to spend time reading together, playing games, and goofing around. I am grateful for the blessing of family that God has given me.
I also enjoy the time we get to spend with our extended family and friends. In my free time I have fun working with my hands, either fixing things, working outside, or tinkering on projects.
My work at the local school is encouraging and challenging. I am currently the technology coordinator, but I have also taught a variety of math and computer classes to middle and high school students.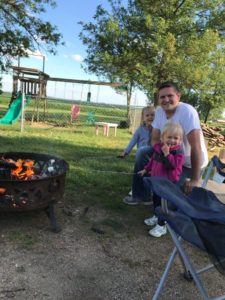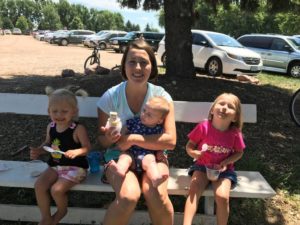 Delainye
The Lord has given me a heart for children and a heart for hospitality. As a stay-at-home-mom, I am in the unique position to pursue both of these passions. I love raising our three girls - playing together, baking,  and teaching them preschool. I also love having people over for play dates with the kids, game nights, or to share a meal together. I look forward to the children the Lord will place in our home in the future and the many new joys they will bring!
I also coordinate the youth discipleship program at our church for PK-8th graders, and love the opportunity to use some of my teaching background and all of my passion for Christ in working with these children, their parents, and the teachers. Other things I enjoy are gardening, exercising, cooking, reading books, and spending time with friends. None of these things would be possible without the loving support of my husband, Brady, and I am grateful daily for his compassion, leadership, love, and kindness in our home.
Our Girls
Our three girls are the best of friends. They are 3, 4 and 6 years old and spend their days at home playing and learning! They love coloring, smashing playdough, reading books, and using their big imaginations. They love animals, especially our cats and chickens as well as the neighbors' horses. They are all excited to be big sisters and love helping mom and dad with whatever they can!
&nbsp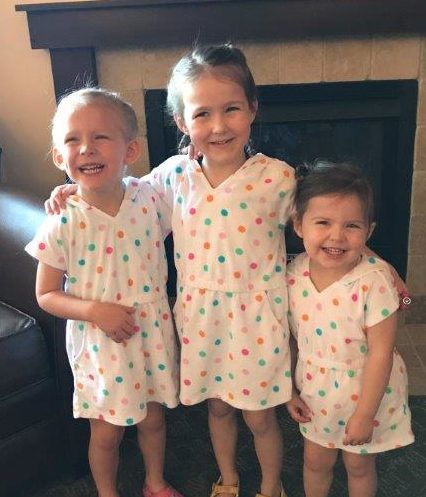 OUR HOME
We love living in the country, spending lots of our time outdoors with our cats and chickens! We have wonderful neighbors who are always lending a helping hand. We are looking forward to adding another child into our home.