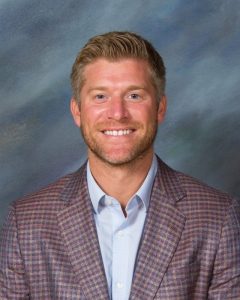 Fathers Information
Name
Brian
Age
32
Education
Master's in Education, Currently in Doctoral School
Occupation
Head of School/Principal
Interests
Brian enjoys school leadership, nature, music , sports, and being with family.
Religion
Christian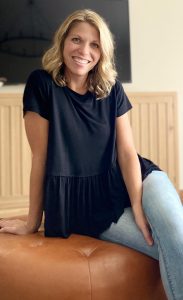 Mothers Information
Name
Rachel
Age
33
Education
Bachelor's
Occupation
Stay-at-Home Mom
Interests
Rachel enjoys reading with kids, cooking, the family cottage, and growing family traditions.
Religion
Christian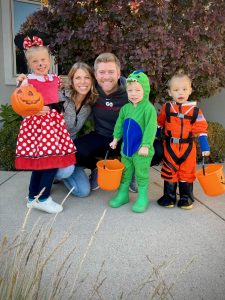 Family Information
Length of Marriage
11 ½ years
Number of Children
3
Parenting Philosophy
Children are all uniquely made in God's image. As parents , we are Reflective, Relational, Positive, and intentional. We make our home a "safe place" for each kid to develop their unique personality and gifts.
Seeking:
All Types. We love kids!
Brian & Rachel - How We Met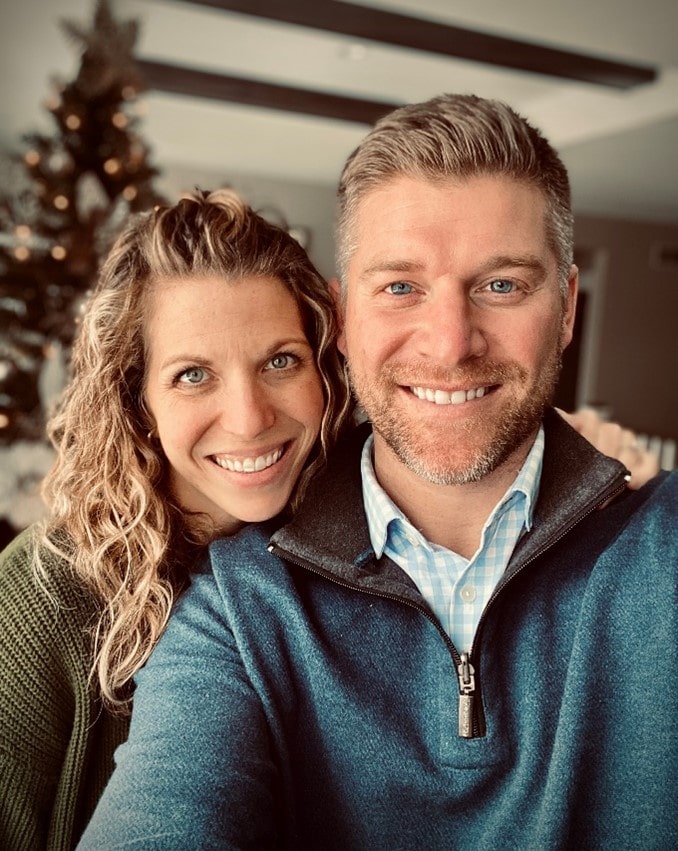 We met on the playground in elementary school and our families attended the same church while growing up. We kept running into each other at school and youth group during our younger years and eventually became high school sweethearts. Brian admits that he started crushing on Rachel since the day he met her in second grade, though we didn't start dating until later in life. We withstood a long-distance relationship for almost 4 years as we moved apart for college, and eventually got married in 2011.
After being married for 4 years we moved to Chicago, Illinois for a job-change. Immediately after moving we had our first child, a daughter (biological). When she became a year old, we started the adoption process for the first time. From a young age, we both had a desire to have a big family. We felt that God had put it on our hearts to adopt children alongside having biological children. We adopted our second child, a son, after waiting for over a year. And just 6 months later we welcomed another son to our family (biological). We feel so blessed to be growing our family in this way.
We enjoy doing many things together as a couple including hiking, playing games, traveling, and inviting people into our home. We enjoy being able to bring our children alongside of us in many of these things, and look forward to finding new hobbies for our growing family to do together!
Brian (written by Rachel)
I love that Brian says he fell in love with me when he was in 2nd grade; however, it took me until my senior year of high school to realize my feelings were mutual. I'm glad I came to this realization! I love how our relationship was founded on a deep friendship that grew to a committed lifetime bond. Brian has a great sense of humor. He is goofy and enjoys unleashing his childish side. I admire Brian's playfulness but also deeply appreciate his genuine spirit and love for serving others. He is always there to encourage, listen, and support me in pursuing my dreams. Brian is devoted to pursuing Kingdom work. He is constantly challenging me to see the big picture God has set before us. He lives this out daily in the way he treats our family and others. It has been so fun watching Brian take on the role as a dad. We have a routine that when Brian is on his way home from work he shoots me a text saying "on my way!" This is my signal to open the door so our kids can run out to greet him. Watching Brian walk up the driveway with a big smile on his face eagerly waiting hugs from the kids is a special part our day. Brian is very nurturing. He is there to comfort our kids, help with the cooking and cleaning, and talking with kids about the hard questions in life. He is a very involved dad and I'm so excited to see how he continues to grow in his ability to lead our family.
For work, Brian is a high school Principal at a Christian school that partners with families to grow students in academics, faith, and character for Kingdom service. Brian loves being around kids and he enjoys learning – this job is a perfect fit! He especially loves his school because it represents a diverse and multicultural population. Brian believes that Christian education has the potential to transform the world and it should be accessible to anyone who wants it.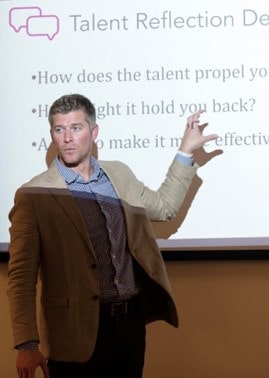 Rachel (written by Brian)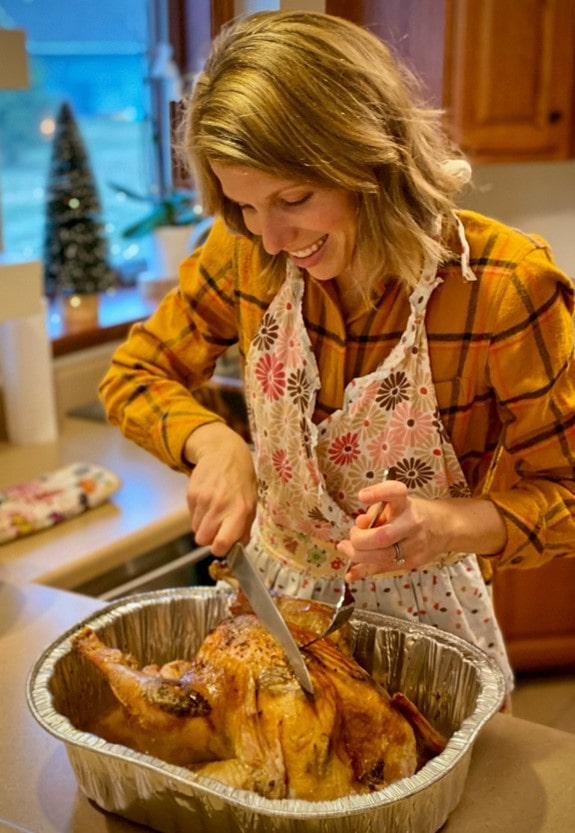 From the first moment I met Rachel I was drawn to her – a loyal friend, always kind, extremely thoughtful, and beautiful of course. I've known Rachel since elementary school and I can't imagine doing a stage of life without her. One of the things that I love most about Rachel is how connected she is with her family; cooking with her dad in the kitchen, setting up Christmas decorations with her mom and sisters, playing Wii Sports and organizing Foosball tournaments with her siblings, and more. She loves establishing family traditions and she understands the value of community. I love that.
Rachel is a stay-at-home mom and she flourishes in this role. Going to library classes, attending play dates, and exercising are just a few things Rachel enjoys doing with the kids weekly.
With Rachel, there is no such thing as "just a mom". Despite the routine tasks and to-do lists, Rachel views motherhood as part of God's greater plan to draw people to Himself. We have been parents for over 7 years now and I am repeatedly blown away with Rachel's patience and care for each of our kids. She is a nurturing, intentional, and incredible mama. I am blessed to call her my wife and best friend forever.
Growing Our Family – Our Kids
When Rachel was 12 years old her family adopted a sister from China, and three years later they adopted another sister from China. Rachel's experience growing up with 3 biological siblings and 2 adopted siblings spurred our own desire to adopt alongside having biological children.
Our three kids are great friends. They are 3, 4, and 7 years old. They love going to parks, reading, Sunday school, library activities, traveling, and helping mom and dad with whatever projects they are working on – usually cooking/baking and yardwork. Each of the kids have their own unique personalities, yet they all share joy-filled compassionate hearts that truly see the wonder and beauty in every day. They are all excited and ready to have a new sibling!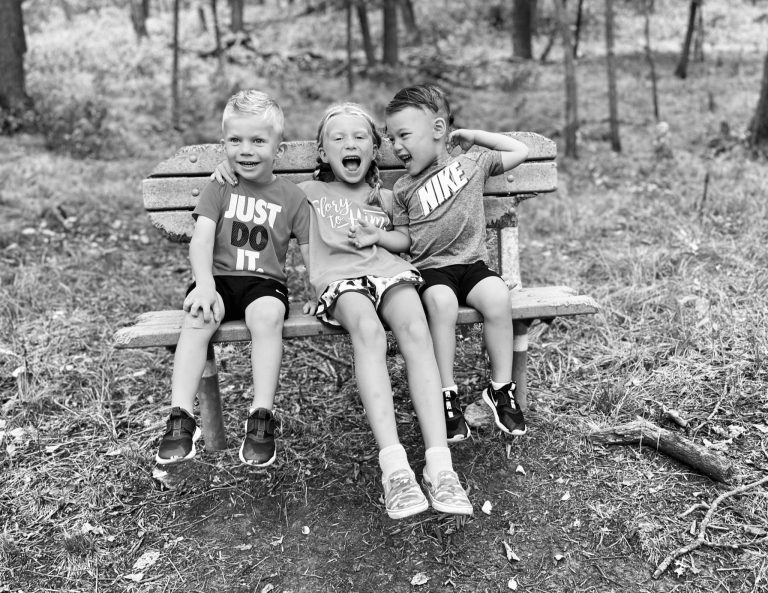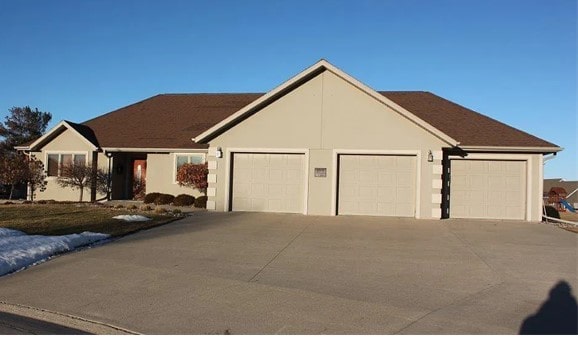 OUR HOME
We live on a cul-de-sac with a big yard for the kids to run around and play. There is a tiny strip of woods near our home, too, where we like to build forts and climb trees. We have wonderful neighbors who are always lending a helping hand and have acted as surrogate grandparents for our children. Our church and school is within walking distance from our home, and we feel very safe letting the kids ride bikes to the parks and library.
To see Brian & Rachel's entire "Profile Book" and learn more about them, Please call 1-800-314-3370 or email us at nhaa@newhorizonsadopt.com