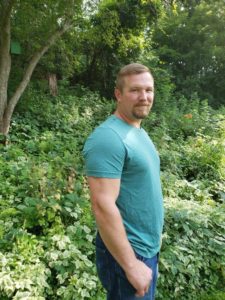 Fathers Information
Name
Travis
Age
35
Education
1 year technical college for carpentry
Occupation
Vice President of Operations at a Construction Company
Interests
Travis enjoys the outdoors, boating, camping, and archery.
Religion
Lutheran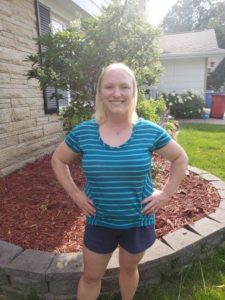 Mothers Information
Name
Jaclyn
Age
36
Education
2 year technical degree in Massage Therapy & Child Development Degree
Occupation
Lead Toddler teacher at a Childcare Center
Interests
Jaclyn enjoys boating, camping, reading, gardening , and singing.
Religion
Lutheran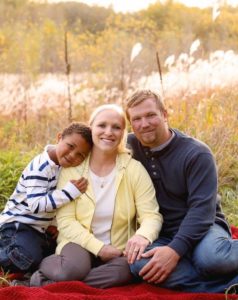 Family Information
Length of Marriage
14 years
Number of Children
1
Parenting Philosophy
To always encourage them to try to their hardest and do their best but to love and support them no matter what.
Seeking:
Infant boy or girl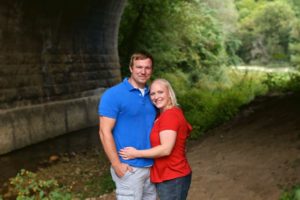 How We Met
Travis and I are high school sweethearts. We met each other in Middle School when we were in the same confirmation group! In 9th grade we became very good friends and by 10th grade we were dating. We have been together since we were 16 years old. We were married in 2005 when we were 22 and have been very happily married ever since. We believe that strong relationships often start out as friendships first. We have a very solid relationship and know how to have fun together.
Being outdoors is a big part of my life. In the summer, Jaclyn, Max, and I love boating. Along with boating we are often out hiking or fishing. I am very interested in white tailed deer and as a hobby set up trail cameras out in the woods that I check often. We have a deer park near our home that we visit and sometimes feed the deer.
I am also involved in archery and I really enjoy that. I use to play football in high school and now enjoy keeping up with that on television in the fall.
I really just like spending time with my family. Jaclyn, Max and I have grill outs with our families or sometimes campfires. We are very fortunate to have such wonderful, caring families. We are excited to be able to share all these special times with a little brother or sister for Max.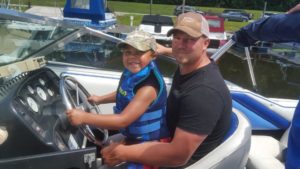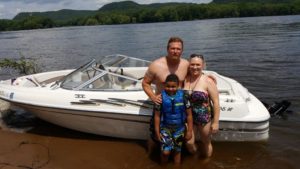 Travis (In Jaclyn's words)
Travis has a wonderful sense of humor. He is someone who can always make me laugh. He is easygoing and always willing to try things. He is patient and kind and has a very strong faith. He is a very hard worker and never hesitates to help others. He is a very caring a devoted father to Max.
I love to read, take different types of dance classes, sing, and garden to name just a few. I also have a love for rabbits and keep some in hutches out near the garden. We just recently had baby bunnies and we have had fun playing with them and figuring out names. I enjoy letting them run and play in our little enclosure.
Going boating on the river is something else I really enjoy. When I was growing up, we would take trips up to a cabin on the lake. It was my mom, my dad, my two sisters and me. This helped me realize how much I love nature and the outdoors as well as establishing a bond with my family. Now Travis, Max and I have our own boat and just recently acquired a permanent campsite with our families, complete with our own dock. We go out often and swim, fish, camp, or just take a cruise on the water. We love to bring our dog as she loves the water as much as we do. And there is never a dull moment for us or our son! We all enjoy doing many things outdoors as a family!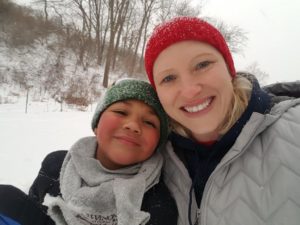 Jaclyn (in Travis' words)
Jaclyn is wonderful with young children. She is very patient and has fun no matter what she is doing. She will join in on any game or activity and will make it fun with her enthusiasm and her smile. She is always willing to patiently explain things when Max has questions and she is very nurturing and loving.
Max is seven years old. He is a big fan of sports. He is involved in basketball in the winter and baseball in the summer. He also shoots archery with his dad! He loves being active, whether it is canoeing with mom, helping dad fix things or working on lego sets. Max's favorite subject is math and he loves collecting pokemon cards. He is very excited to become a big brother!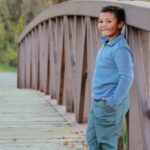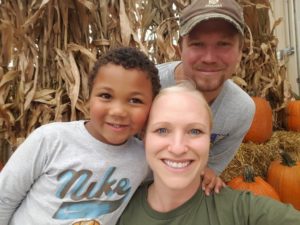 There are so many things that we love to do together. Along with all the things we do on the river, we also ride our bikes by the beautiful lake area, play mini golf, or just take our dog out on walks. Travis' parents live on a farm and we enjoy spending time out there. Jaclyn's parents love sports and we often go to games with them. There are young cousins on both sides of the family so there is always much fun and excitement! Each year we choose different things to do like, amusement parks, zoos, festivals, or fairs. We love to go different places on vacation. Some places we've been are Hawaii, Myrtle Beach, and Disney World to name a few.


We have a sweet yellow lab named, Rosie. She adores little children and other animals. Max and Rosie are great buddies! We also have several bunnies and just had baby bunnies that we love to let run in our little pen.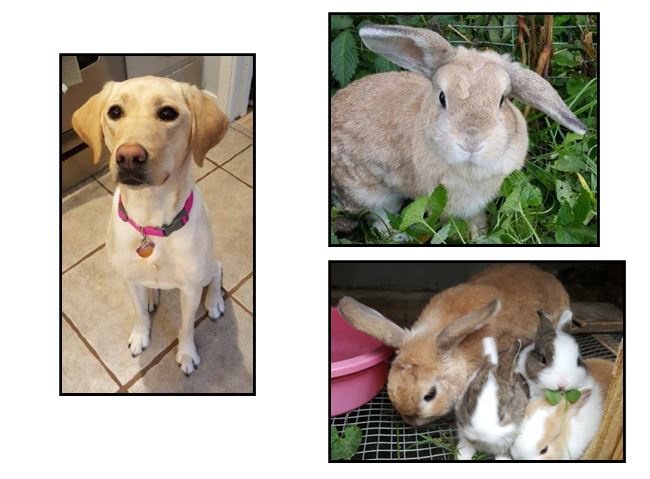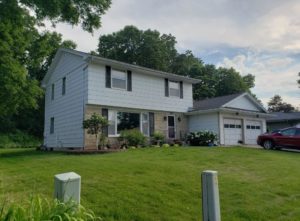 We live in a wonderful neighborhood on a quiet street. There are many families with children that live nearby and a nice park near a lake only about a mile away that we go to often. There is a sledding hill in our backyard in the winter and our vegetable garden in the summer. There is plenty of room for kids and our dog to run and play. Max helps plant flowers every year and even put in his own pumpkin patch this year!