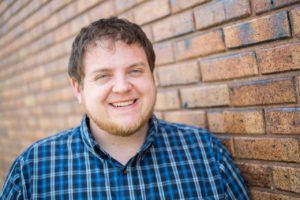 Fathers Information
Name
Zach
Age
29
Education
BA, Pastoral Ministries and Biblical Studies
Occupation
Pastor
Interests
Zach enjoys fishing, wood working projects, getting creative with cooking, reading, DIY home & auto projects, bike rides, and being outdoors.
Religion
United Methodist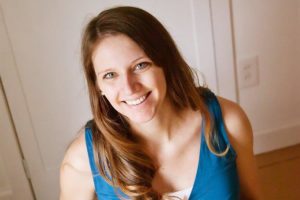 Mothers Information
Name
Jessica
Age
29
Education
BS, Communication Arts, emphasis in Photography
Occupation
Stay-at-Home Mom/Photographer
Interests
Jessica enjoys photography, piano, pilates, coffee, board games, craft projects, and organization.
Religion
United Methodist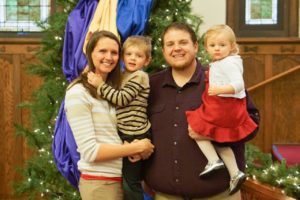 Family Information
Length of Marriage
8
Number of Children
2
Parenting Philosophy
Through this challenging joy of parenting, we have found we must first keep connected with God, be in constant prayer, show unconditional love, give encouragement each day, be forgiving, find teaching moments in everyday life, listen to them as much as we expect them to listen to us, and teach them to show respect and love and constantly be mindful of how their actions affect others.
Seeking:
Infant, male or female.
We were married June of 2009, so we are on our 8th year of marriage, and have been a couple for 10 years this October. We met in college at a small, private university, and were married after our junior year. After we graduated we moved to a few different states in the Midwest and enjoyed being "young and free." About one week before our 4th anniversary we gave birth to our son, Syrus. Our daughter, Etta, joined us almost exactly two years after that. They have stretched us so much and opened our hearts to love we hadn't yet known.
Zach grew up with three other siblings on a farm in a rural community. During high school he felt called to ministry, so pursued his Bachelor's degree in Pastoral Ministries and Biblical Studies. He now pastors two churches, and does an amazing job at leading these congregations and balancing work and family life. We really appreciate his flexible schedule and look forward to time together as a family daily for lunch and supper. In his free time Zach likes DIY projects involving wood-working and vehicles, riding his bicycle, reading, being outside, and getting creative in the kitchen.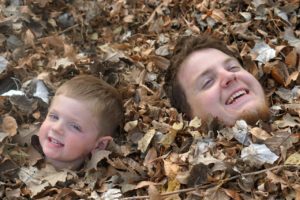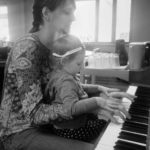 Jessica is the middle child of two brothers. After lighting the flame for her photography passion in high school, she ended up graduating with a Bachelor's degree in Communication Arts and an emphasis in Photography. She has had a part-time photography business specializing in portraits and weddings for 10 years. For several years she also worked full time managing a handful of camera shops/printing labs, but now enjoys being able to stay home with the kids while still keeping just enough photography business to keep up the trade. Her other passion in life is piano, which she has been playing since she was 8. In addition to the above-mentioned loves, she also enjoys coffee, crafts, and one-on-one time with friends.
Syrus loves preschool, dinosaurs, soccer, and being active. He's always up for a game of tag or pulling out a craft project. He is polar opposite of his sister personality-wise. Although Syrus is introverted and can be timid, those that he allows close to him he loves fiercely. He is the absolute best big brother we could ask for!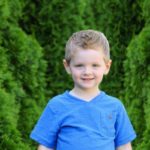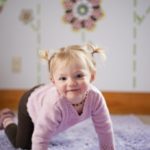 Etta loves being the center of attention and socializing. She is our firecracker that is opinionated, joyful, and full of laughs. She was a game changer for how we parent and we almost felt like first time parents all over again with her because she didn't come close to fitting in her brother's mold.
We live in a beautiful, historic house. Our 2-story home has 4 bedrooms and lots of room for the kids to run around and play. We love the front porch outside too! Our house is nestled in an established neighborhood with huge trees, yet is walking distance from our church, the library, downtown Main Street, the park, the pool, hiking trails, and the ice cream shop.

We are constantly learning how to be better parents, and something tells me the learning will be never ending. We find ourselves daily asking God for more wisdom with parenting and more patience (can you ever have too much?). We've learned making time for regular, intentional one-on-one time with each child develops strong relationships, giving them choices in their lives empowers them, teaching them to constantly be aware of how their actions affect others instills kindness and empathy, and that every opportunity can be a learning opportunity.
Values that we find important to teach our children are how to: pray to God, make time to read the Bible and memorize scripture, stay united and strong as a family, show Christ's love to others, love learning and value education, have practical life skills, be good stewards of what is given to them-including this Earth, and live life to the fullest without burdens (financially, emotionally, and spiritually).